Bucket List: Summering on Oahu and Kauai With the Kids
Family trades demanding schedule for a month of sunsets, shaved ice and smiles
With demanding careers in the world of advertising and two very active (and adorable) toddlers, there is seldom a dull moment for Megan and Jason Ambrose. That's why this summer the Ambrose family decided to shake things up and do something they've never done before—take an entire month off from work and vacation together as a family.
How in the world were you able to go to Oahu and Kauai for a whole month? And why did you pick this corner of the world?
It was very rare to have a month to dedicate to travel. We both work and are raising two small children. My husband Jason negotiated five weeks off between his old job and a new job, and I requested a mini-sabbatical from the company I've worked at for years. We forced the timing because we knew our family needed an adventure and time to connect more deeply. We debated going to Italy for the month or somewhere in Europe, but ultimately feared the long flight with our very active (and very loud) 16-month-old. We decided to look at destinations under six hours of flight time from Los Angeles and then started thinking about what we wanted out of the trip. Europe or South America would have been amazing, but with a 3- and 1-year-old in tow, Hawaii was a much better fit.
What is one memory from your trip that you'll never forget?
One of my fondest memories of our trip was the last night on the North Shore of Kauai. We brought some snacks and beers to Tunnels Beach just before sunset. We swam in the waves, played in the sand while our dear friends (my best friend and her fiancé, now husband) surfed. The girls played on their surfboards when they came in, and we watched the most incredible sunset with the Na Pali Coast for a backdrop. Exhausted from the day, both the girls passed out in our laps, and we stayed on the beach until it was pitch black and the stars arrived. Magical.
Which beaches and activities do you recommend for families on Oahu and Kauai?
Our surfer friends gave us the inside scoop on beaches that local families frequent versus the more popular tourist spots. One example is Backyards, down the way from Sunset Beach on the North Shore of Oahu. Rock Quarry Beach—located in Kilauea, on the North Shore of Kauai—had a great break to watch surfers, but also a river mouth/lagoon for the kids to splash around.
That said, in Hawaii, there are great tourist spots that the kids certainly love. We loved Baby Beach in Poipu (Kauai). Ke'e Beach at the end of the road in Hanalei has an amazing cove with no waves, and Pupukea Tide Pools on the North Shore of Oahu.
Beyond beaches, we took the girls on kayaks down the Hanalei River and a few hikes. The first time we visited Kauai, I hiked the entire muddy trail of the Na Pali Coast (approximately 4 miles roundtrip) with our 1-year-old in a baby carrier. This trip, our now 3-year-old wanted to hike, and our 1-year-old has less appetite for long chunks of time in the backpack. We made it just over a mile to the second viewing stop. It was just as great! We also spent a morning walking to the waterfall and swimming hole at Waimea Valley on Oahu. It was a super easy, paved trail. On Kauai, we drove up to Waimea Canyon, which was spectacular. I'd advise this only if you have sufficient time on Kauai as it's a bit out of the way. The town on the way to Waimea Canyon doesn't offer much, and the road is treacherous (so weak stomachs beware).
Feeding a family of four on vacation can get pricey. What are some tips you have for stretching your dollar?
We love living and eating like locals when traveling, especially with the kids. We tried to do a lot of local buying at the local markets or farmers' markets and cooked at our Airbnbs. Look up the local farmers' market days when you get into town and go from there. Oahu's Waimea Valley had a great one, called the Haleiwa Farmers' Market, with live music and kids running wild in the grass.
Some markets we recommend:
Wait—did you guys go to restaurants at all?
Yes. When we did get out to restaurants—mostly for breakfast and lunch—some of our favorites on Oahu were the Island Vintage Coffee Shop, The Beet Box, Ted's Bakery (for the infamous pie), and the pool bar and grill at Turtle Bay for cocktails where they host a free Polynesian performance every Sunday. The girls loved this! When we spent the day in Kailua, Oahu, we ate at Uahi Island Grill, which was a local friend's recommendation, and it was delicious. Uahi Island Grill is also on a street with a great shaved ice and boba tea café and some great boutique shopping! On our way to catch our flight to hop over to Kauai, we stopped in at Surfjack Hotel & Swim Club—an awesomely hip remodel of an old Waikiki hotel with a swimming pool in the middle courtyard. The restaurant there, Mahina & Sun's, was awesome. And then I dropped more than I should have and the on-site shop Olive and Oliver.
We didn't eat out too much in Kauai but stopped a few times in at Hanalei Coffee Roasters (how could we not?!) and Kauai Juice Co in Poipu. We missed Tahiti Nui this trip but loved it last time we were on Kauai, and we loaded up on our fair share of shaved ice in Hanalei—not sure you can go wrong at any location.
Where do you recommend staying on Kauai?
On Kauai, we stayed a couple nights in a condo in the Kiahuna Plantation Resort Kauai by Outrigger which was so family friendly and easy. The kids loved the resort vibe there and pool and we met a ton of other families there to have fun with. It was also walking distance to family friendly places to eat and allowed us to explore that side of the island before heading north. But the real highlight of our trip was staying in the most incredible surf shack in Haena. Basically, all our tiny living dreams come true in one lush and magical property in what I can only imagine must be one of the most beautiful places on earth.
How did you find your accommodations on Oahu?
I'd originally hoped to rent a place our entire trip, but because we were booking last-minute no one had availability for that long a duration. It worked out better anyway. My best friend lives and works on Oahu (visit Noelani Hawaii Jewelry for amazing jewelry and shopping!) and I asked her to ask around if any of her friends might be traveling and wanted to rent their place. That worked! Her boss, Noelani, was out of town during our time on Oahu and was kind enough to let us rent her comfortable North Shore home just a block from the beach in a very family friendly area, called Backyards. If you're traveling places where you know people, it certainly never hurts to ask. We stayed in a location we probably couldn't have otherwise afforded, and she made some extra money while on vacation. Win-win.
What tips do you have for families who want to enjoy themselves but don't want to spend a ton of money?
All in all, our accommodations were a mix of high and low cost—and style. Our kids enjoy resorts, whereas we love places a little more off the grid. We splurged here, saved there. And we made sure we were walking distance to the beach everywhere we stayed, this was a big priority for us traveling with the little ones. It's just much easier to have the option to walk places than drive.
We also tried to limit what cocktails and beverages we purchased at restaurants since it's much cheaper (and nicer!) to buy beer or wine and drink on the beach. Just be sure all trash travels home with you, of course.
As for our biggest savings, we were flexible on our travel days and tried to fly on off days that were cheaper. We also booked the flights using credit card rewards points we've saved up. A close friend has given us great tips on the credit cards that make the most of your purchases. That helped tremendously when flying with a family of four—we basically had no flight costs.
What do you mean … your flights were, like, free? Explain!
A little about our credit cards and mileage approach: For us, the new Chase Sapphire Reserve was a no-brainer. We discovered that $300 of the $450 annual fee is reimbursed toward travel-related expenses, including Uber and Airbnb. We recouped that $300 in the first week from a business trip. We pile on near all expenses to our credit cards—easily earning the sign-up bonus of 100,000 points, which is worth about $1,500 in travel.
If you don't have as high of monthly expenses as our family does but are still interested in this card, sign up when you know you'll be making some big purchases. That way, you'll hit the required $4,000 spend in the first three months to earn your bonus points.
Also worth noting, we pay our cards off in full each month, so we are never charged interest fees on our purchases. We booked our flights directly on the partnering airlines websites after transferring the necessary amount of points. You'll get more out of your points that way versus booking travel through Chase's website.
What are some other ways you were able to budget for a big trip like this one?
We save throughout the year, tucking away what we can each month. We try and live our day-to-day life more modestly than our paychecks, so we're able to pull off this sort of travel when the opportunity arises. We thought about buying a new car and decided against it. We would rather take off for another month next year!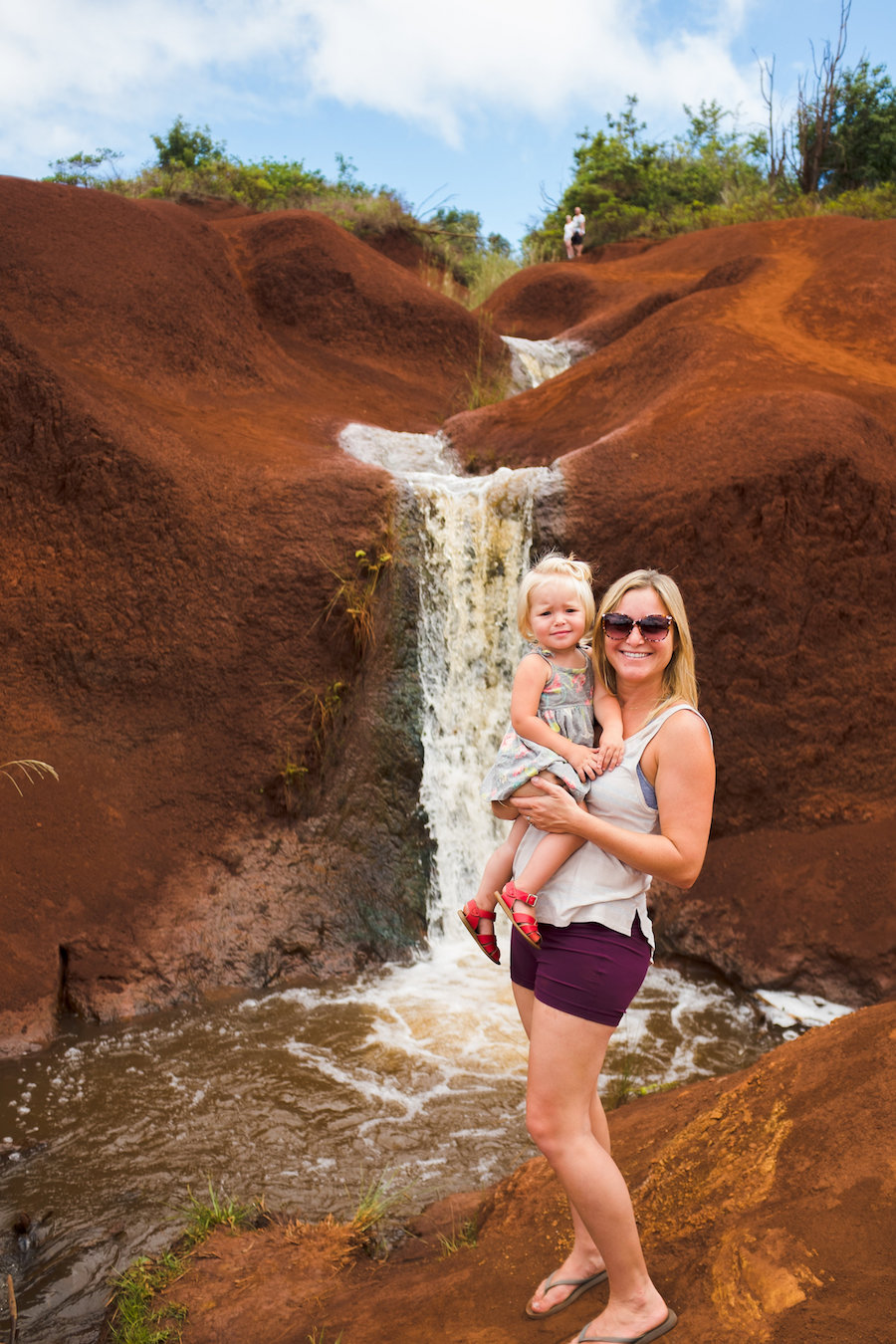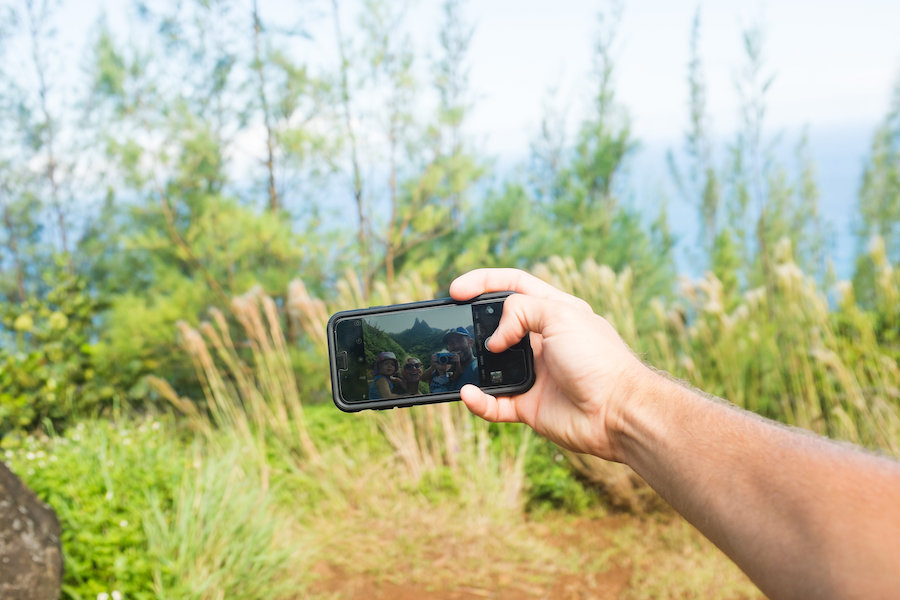 When Megan isn't kicking ass in the world of advertising or being the best mom ever, she takes beautiful photographs. You can check out her portfolio site here or follow her family travels on Instagram. Somehow, Megan finds time to serve on the board of SheLift—a nonprofit whose mission it is to empower girls to conquer their personal obstacles through mentorship and experiences. They are currently fundraising for their first retreat in March. This four-night, five-day retreat will bring five young women with physical limitations on a snowboarding trip in Aspen, Colo., that will change their lives forever. Find out more here.