Why Outside Lands is the Best Party in SF
Outside Lands kicks off today—get ready for three days of music, wine tasting, street art and a food area made entirely of CHOCOLATE
Outside Lands—taking place this weekend in Golden State Park, San Francisco—is hands-down one of the best designed festivals out there. You can roam freely around the grounds with your craft beer rather than drink in some sort of 21-and-up prison (ahem, Coachella). Or shake your booty while munching on gourmet eats, from crispy margarita pizza that's straight out of a brick oven to lobster rolls and grilled oysters. Outside lands is where miniature golf meets wine tasting, where your childhood Candyland fantasies come true at Chocoland (a food zone dedicated entirely to chocolate) and where grown men can dress like Where's Waldo, Tigger, and of course, Pikachu.
Oh and then there's the reason why we all want to go in the first place—the lineup is absolutely bonkers. Radiohead, LCD Soundsystem, Major Lazer, Beach House, Miike Snow, Foals, Big Grams (Big Boi + Phantogram), Vince Staples, Zedd, Grimes, Air and Lana Del Rey are just some of the artist gracing the stage this year. If you can't make it this weekend, definitely put it on your radar for next year. We'll tell Ranger Dave to keep an eye out for ya.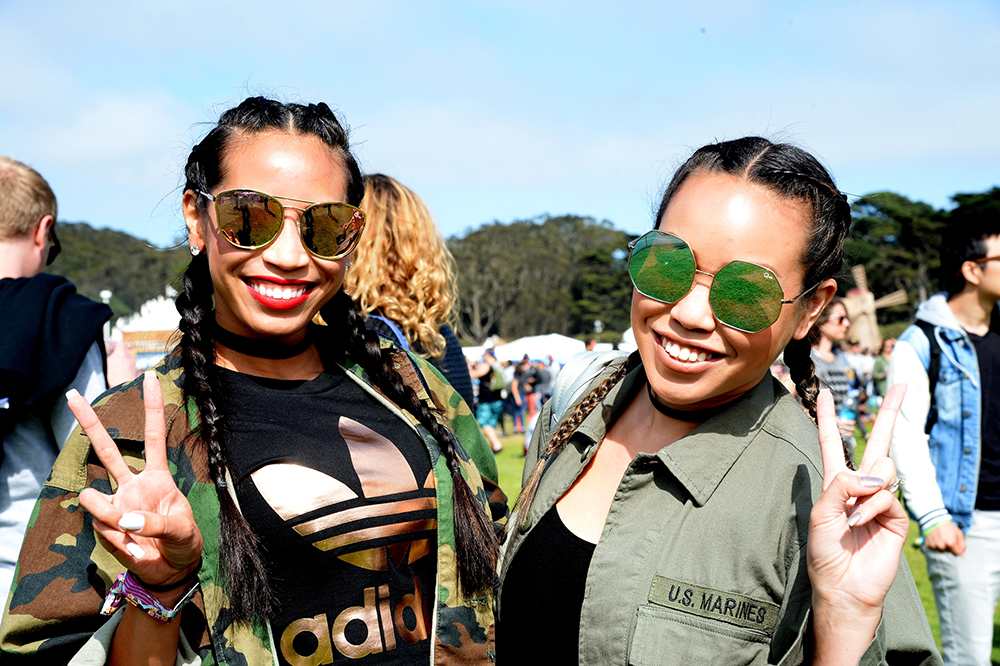 My Outside Lands festival experience was made possible by the team at GoPro Music. From what I remember, there was a lot of drinking involved. Views expressed are my own.