Guest Blog: Dude, You Prolly Can Afford to Travel
Get the Most Out of Your Vacation Days This Year With These 8 Simple Tips
By Brian Falcon
Perhaps you and I are not that different. I consider myself to be an average, ordinary person. I am single, don't have children and I live a modest life, renting an apartment in a suburb of Houston, Texas. I am your typical corporate robot, and I sit in traffic every day going to/from work, with the rest of the clones. I have a job that allows me to live a comfortable lifestyle, and I have worked very hard in my career to get to where I am. With my humble, yet rewarding job, I graciously receive 10 days of vacation per year. That is right I said TEN DAYS. I wish that was a typo. However, in that short amount of vacation time, I have been blessed to be able to do some pretty awesome stuff such as learning to scuba dive in the Philippines, spelunking in Iceland, hiking the Galapagos and making friends in Hong Kong, Amsterdam and Thailand.
This may be a familiar tune, or it may be completely different than your situation. Everyone lives by a different set of circumstances. Everyone has their own family responsibilities and financial obligations. I will let you in on a little secret though ... I don't make a lot of money (sorry ladies). But the money I do make, I save.
I have friends that say, "Dude, I wish I could do what you do—take off and explore the world." And my response is always the same, "Dude, you can." There is no secret formula. I set small attainable goals for myself, budget and save part of my paycheck. Is budgeting and saving money fun or easy? No. But if you make travel a priority and are able to cut back spending in other areas, saving for your bucket list destination becomes a real possibility.
What follows are some tips and learnings from my travels over the years.
Never Wait On Someone Else.
If you want to travel, just go for it. I typically travel alone and love it. It can grow tiring to find people to travel with me or waiting for them to commit to a trip. My new-found passion of traveling started when, one day out of nowhere, I signed up for Habitat for Humanity Global Village in Bali, Indonesia. It was my first time leave the U.S. I was naive, ignorant and scared to travel alone. But that experience taught me a few things: I can survive on my own. I really love traveling, and I love helping others.
Over-Planning is a Good Thing.
Since my trips tend to be shorter, averaging 10 days, I usually try to plan as many activities as possible and soak up as much culture as I can. I tend to make detailed itineraries and make sure I didn't miss anything that I read about in all my travel books.
If You're Broke, Try These Three Hacks.
If your budget is tight, solo travel might not be the best route. Travel with a friend who is also interested in traveling on the cheap. This will you allow you to cut expenses in half, in some cases.
Stay in hostels. Hostels are a great way to meet other like-minded travelers just like yourself.
Consider the time of year you want to travel. Traveling during off-peak season will significantly reduce your cost of hotels and airfare.
Don't Buy a Bunch of New Stuff for Your Trip.
You will think you need all these new clothes and special equipment for your upcoming adventure. You really don't. Yes, maybe you want to look good on the beach so you buy a new bathing suit. Fine. But don't go overboard. My advice is purchase and bring things that are essential. Start with medicine or personal hygiene products that you need and can't buy elsewhere. (My essential items include medicine, soap, a camera and Go-Pro, and a battery backup.)
Pack Twice.
I know this is strange but try collecting everything you want to take with you and pack them into your suitcase. Then get rid of HALF of everything. It is good practice to minimize your packing because you can keep the weight of your suitcase down and avoid additional baggage fees, and it also assures you have room for any souvenirs you buy along the way to bring home.
Where You Stay is Key.
Choosing your accommodations can be just as important as choosing your destination. This decision can potentially determine the quality of your time spent on vacation. Do your research and choose wisely.
Travel During Shoulder Seasons.
Airfare is much more affordable during off-peak times, and the hotels and hostels want your business. For example, I really enjoy visiting Asia during our North America late falls and winters because exploring near or South of the equator means trading cold weather for a warm tropical climate and the beaches are less-crowded than peak seasons. One thing to consider when visiting any tropical region, however, is to check that region's rainy season and plan accordingly.
Set a Goal, and Go For It.
The more you travel, the more you will want to travel. Even though it never feels like enough, I feel extremely grateful for the opportunities and experiences I have had. But, there is nothing significant, especially creative or special about me. I truly believe that if there is something you want in this world, such as a meaningful travel experience, you can set a goal for yourself and achieve it.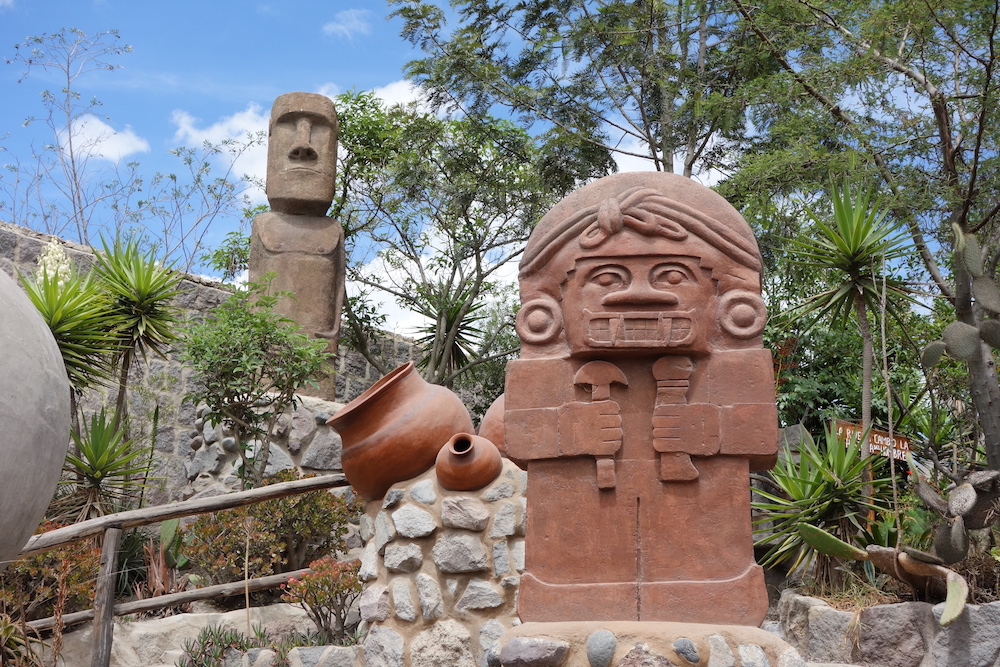 Brian's love for travel began while volunteering for Habitat for Humanity Global Village in Bali, Indonesia. He loves helping others and making new connections in lands near and far, from Iceland and Peru to San Diego, Calif. Follow his latest journeys in Amsterdam, Ecuador, the Galapagos and beyond on his Wanderlust travel blog.